With a whole home zoning system, you'll be able to direct more heated or cooled air where it is needed – and less where it isn't. Most homes don't get the same amount of sun or shade all day, so why would you expect to need the same cooling or heating type all day?
A zoning system allows homeowners to set a schedule based on their home's temperature patterns within different areas of your home to ensure maximum comfort 24/7.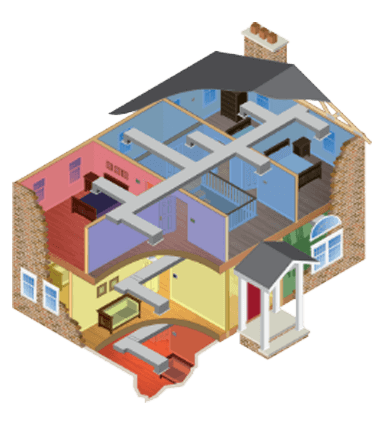 You may benefit from the cost savings of a zoning system if:
You have a multi-story home where temperatures are higher on the upper levels and cooler on the lower levels
You have a system that is not very efficient and struggles to keep up with fluctuating temperatures
Your home has a layout where air does not flow easily through
You are looking for a flexible, customizable, and easy-to-manage temperature control system
Call us today to learn how a Zoning system can improve the comfort of your home.
Ready for your next HVAC project?
Our qualified and friendly staff are ready to help with your heating and cooling needs.